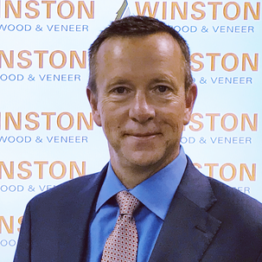 Bruce Warren
President & CEO
Bruce Warren is a business executive with 30 years of experience in manufacturing. He has managed numerous factories around the U.S. and Mexico in the global automotive supplier network. During his career he has led greenfield startups, turnarounds, and consolidations. Bruce joined Winston from Magna, a global leader in the automotive market, where he served as General Manager of multiple sites. An expert in operational excellence, Bruce holds a BS in Mechanical Engineering from North Carolina State University and has served on several boards on both the local and national levels.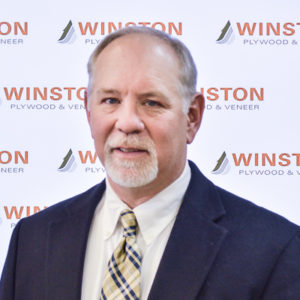 Ken Carter
VP of Manufacturing
Mr. Carter is the Plant Manager for Winston Plywood & Veneer. He has over 30 years of experience in the maintenance-manufacturing field. Ken held key roles as electrical supervisor & electrical superintendent with Georgia Pacific in Louisville, MS for almost 20 years. In 2002, Ken joined Nissan North America, where he was one of the first non-automotive managers hired for the new facility in Canton, MS. He was soon promoted to Senior Manager of Maintenance, responsible for maintenance throughout the facility including reliability & uptime for all manufacturing equipment including contract maintenance. He and his wife Julie are proud to return home to be part of the Winston Plywood & Veneer team.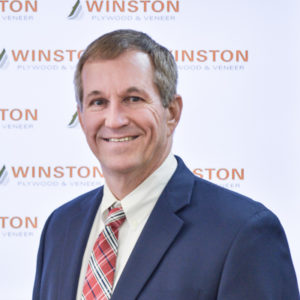 Mike Creely
VP, Sales & Marketing
Mr. Creely graduated from Southeastern Louisiana University in 1978. He and his wife Gayle are the proud parents of two beautiful daughters, and two grandchildren. Mike has been active in the industry for nearly 32 years, beginning with Hood Industries, followed by Wood Resources, and most recently with Boise Cascade. He was an active member of the APA Marketing committee for many years, and served as chairman of the export committee for two years. Outside of work, Mike enjoys hiking, biking, long walks, and spending time with his grandchildren.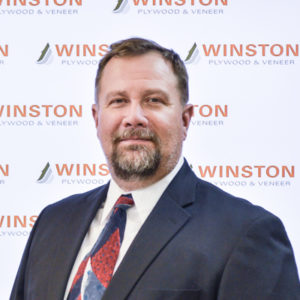 Brad Stewart
Procurement Manager
Mr. Stewart comes to Winston Plywood & Veneer with a vast background in the wood products industry. Previously, Brad held positions with Georgia-Pacific and worked as an independent timber merchant and logger. At GP, he served as Safety Manager in both Mississippi and Arkansas and held the position of Procurement Forester.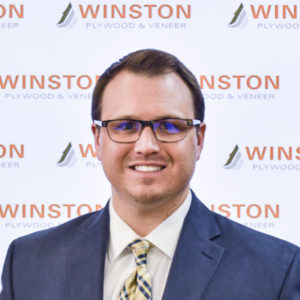 A.J. Webb
Sr. Sales & Production Coordinator
Mr. Webb graduated from North Carolina State University in 2007. A.J. began his career with Wood Resources Southeast at Moncure Plywood LLC in 2007, holding positions in quality control and operations. In 2009, he joined the Wood Resources Southeast sales team as Product Manager for Moncure Plywood and Chester Wood Products. A.J. joins Winston Plywood & Veneer most recently from Boise Cascade, where he held a position in panel sales. A.J. and his family reside in Starkville, MS.