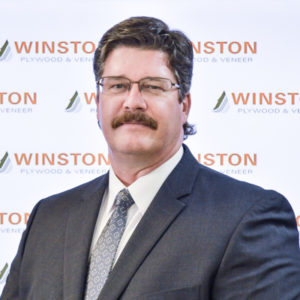 Jon Pierce
President
Mr. Pierce has held executive leadership roles in both the paper and plywood production industry. He currently serves as President and CEO of Winston Plywood & Veneer LLC. Previously, he served as President of Olympic Panel Products LLC, Vice President, Mill Division Forrest Resources LLC, and General Manager of Hartford City Paper LLC. Jon holds a BS, Mechanical Engineering from Cal State Fullerton and an MBA, Business Administration from University of the Pacific – Eberhardt School of Business.
Jon is a Board member of Hope 2 Liberia, and has served as a volunteer installing water systems for the past nine years.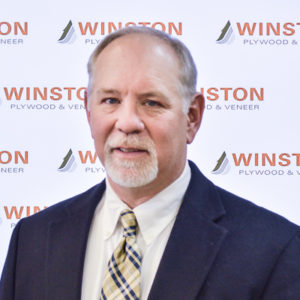 Ken Carter
Plant Manager
Mr. Carter is the Plant Manager for Winston Plywood & Veneer. He has over 30 years of experience in the maintenance-manufacturing field. Ken held key roles as electrical supervisor & electrical superintendent with Georgia Pacific in Louisville, MS for almost 20 years. In 2002, Ken joined Nissan North America, where he was one of the first non-automotive managers hired for the new facility in Canton, MS. He was soon promoted to Senior Manager of Maintenance, responsible for maintenance throughout the facility including reliability & uptime for all manufacturing equipment including contract maintenance. He and his wife Julie are proud to return home to be part of the Winston Plywood & Veneer team.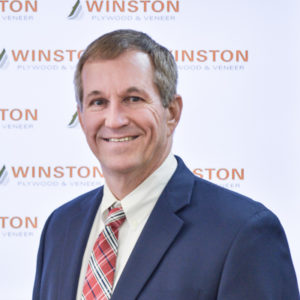 Mike Creely
VP, Sales & Marketing
Mr. Creely graduated from Southeastern Louisiana University in 1978. He and his wife Gayle are the proud parents of two beautiful daughters, and two grandchildren. Mike has been active in the industry for nearly 32 years, beginning with Hood Industries, followed by Wood Resources, and most recently with Boise Cascade. He was an active member of the APA Marketing committee for many years, and served as chairman of the export committee for two years. Outside of work, Mike enjoys hiking, biking, long walks, and spending time with his grandchildren.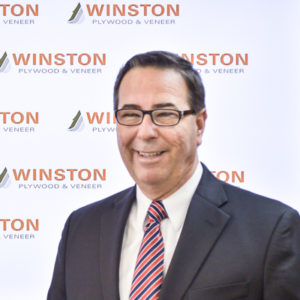 David Morel
VP, HR and Community Relations
Mr. Morel comes to Winston Plywood & Veneer with deep experience in varied business environments, including start-up, turnaround and realignment. Previously, he has held senior level positions at The Dallas Morning News and Advertising Consultants. David brings a uniquely high-level background in community relations, employee engagement, operations, sales, and talent acquisition. He and his wife Jennie reside in Louisville, Mississippi.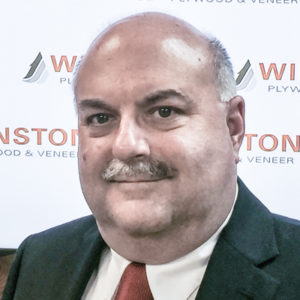 Rich Stipanovic
VP, Finance
Mr. Stipanovic brings deep experience and leadership in the areas of financial controls/services. He received a BA in Accounting from Montclair State University and an MBS in Finance from Farleigh Dickinson University. Rich most recently served as Controller, Eastern Region, for Boise Cascade in Charlotte, NC. At Winston Plywood & Veneer, he is responsible for financial controls and accounting services.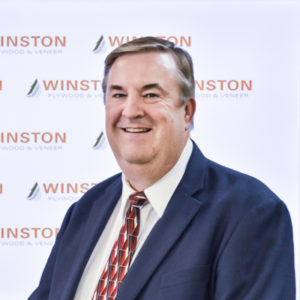 Dallas Anderson
VP, Information Technology
Mr. Anderson began his career with Trus Joist/Weyerhaeuser in 1984 and has performed a variety of roles including programmer, analyst, project and IT management. Most recently Dallas served as the IT Director for RedBuilt LLC and New Wood Resources LLC. He holds a BS from Brigham Young University. Dallas and his wife Lydia reside in Louisville, Mississippi.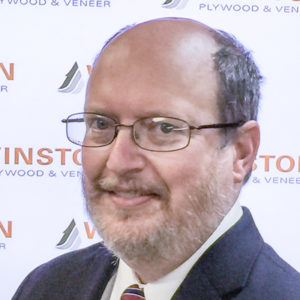 Neil Burchard
Safety and Environmental Manager
Mr. Burchard comes to Winston Plywood & Veneer with a deep back background in industrial safety and environmental compliance. Previously, Neil worked at Hartford City Paper, where he held a variety of positions in Safety, Environmental Compliance and Manufacturing. Neil has a bachelor's degree in environmental engineering from Kennedy Western University. Neil and his wife Nila reside in Louisville, Mississippi.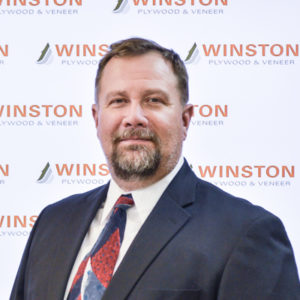 Brad Stewart
Procurement Manager
Mr. Stewart comes to Winston Plywood & Veneer with a vast background in the wood products industry. Previously, Brad held positions with Georgia-Pacific and worked as an independent timber merchant and logger. At GP, he served as Safety Manager in both Mississippi and Arkansas and held the position of Procurement Forester.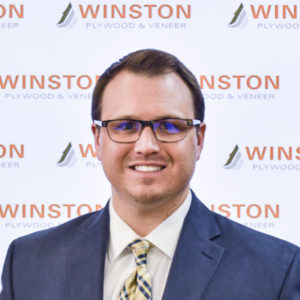 A.J. Webb
Sales Representative
Mr. Webb graduated from North Carolina State University in 2007. A.J. began his career with Wood Resources Southeast at Moncure Plywood LLC in 2007, holding positions in quality control and operations. In 2009, he joined the Wood Resources Southeast sales team as Product Manager for Moncure Plywood and Chester Wood Products. A.J. joins Winston Plywood & Veneer most recently from Boise Cascade, where he held a position in panel sales. A.J., his wife Sarah, and their daughter reside in Starkville, Mississippi.